This post may contain affiliate links. But hey! I only promote brands and products that I really trust and love.
Uninspired just turned one!
That's one year of collecting new skills and blogging tips for beginners like myself, and for the most part, it's been amazing. I've learned so much about web design, coding, marketing, photography, and tons of other things that I never would have learned if not for this one idea.
I have failed at blogging twice before, as you might know if you've read my first post ever. (Aww, look how far we've come!) My first blog was a craft blog, which was a noble but futile cause. I like crafting, but I couldn't always make time for it when the other things I was passionate about needed my attention. Then I had another blog where I gave small Etsy shops attention, but my flaw in that plan was that I didn't know how to get myself attention. So those two things had to change if I was going to try this again.
The third idea came when I was on break from school and bored. Uninspired, if you will. I felt so empty without my work that I had to wonder: what had happened to all my other passions? When was the last time I'd gotten so excited about something that I wanted to make a whole blog dedicated to it like I had with crafting?! I couldn't remember. So I stopped waiting for passion to hit me in the face, and took matters into my own hands.
I decided to stop living Uninspired.
I figured I wasn't the only one who fell into this trap in her early twenties. You know, getting so wrapped up in school and work to secure a good future that you forget to revel in all the other cool parts of yourself. Turns out, TONS of you needed help striking this balance, and you guys have made Uninspired such a fulfilling project for me this year. I want to help you feel as fulfilled as you've made me, and I don't want you to make the same mistakes I did, so today I'm giving you the ultimate guide full of blogging tips for beginners. For free. No sales, no gimmicks, just information. I will disclose that I am an affiliate for some of the products and services mentioned, but it's only because I would already recommend them to a friend, and just wanna make money for doing that.
Since there is LITERALLY SO MUCH to know about blogging, this Blogging Tips For Beginners extravaganza will actually be broken down into five different posts: creating your site, designing your site, writing SEO-friendly blog posts, promoting those posts, and affiliate marketing.
As a twenty-something, there are lots of reasons you might want to start a blog. You might be in it for the same reason as me– to celebrate your passions. You might also just need a really good side hustle so you can build toward your financial independence. It takes a lot of work, but if you're blogging about things you like, it's literally getting paid to do what you love.
So, here's what you'll find in this gigantic list of blogging tips for beginners:
Creating Your Site- YOU ARE HERE
WordPress.com vs. WordPress.org
Web Hosting
Legal
Themes
Branding
Plugins and Widgets
Writing SEO-Friendly Blog Posts
What is SEO?
Anatomy of an SEO-Friendly Post
High Quality Photos
Social Media
Pinterest (not social media!)
Link Building
Affiliate Marketing Programs for Beginners
What Affiliate Marketing Is & How It Works
Networks to Join
Media Kits
How to Approach a Brand
These posts will be rollin' out all through January, but I always plan my content ahead! For this series, I did something super special for you guys and also made an e-book version! This way, you can download it right now and not have to wait week after week for the whole thing to come out. If you don't have enough time to read it right now, you can also download it just so you can refer back to it whenever you want! Sign up for my email list below to access it immediately!
ADD_THIS_TEXT
Let's get started! This episode of blogging tips for beginners will cover all the behind-the-scenes work that goes into creating your website.
---
The GIGANTIC List of Blogging Tips for Beginners Part I:
Creating Your Site
There is a LOT to making the perfect website, and duh, you need to create your site before you can work on any of the other sections of the Gigantic List of Blogging Tips for Beginners! So, in this first post, we're going to be talking about the ugly, less fun, behind-the-scenes stuff. Don't worry though! I'm breaking each step down so it's super simple, and so you don't make any of the mistakes I did when starting Uninspired.
Just so you know, my blog is on WordPress, which I highly recommend over Blogger, Tumblr, etc. It's more professional than Tumblr, so people will take you seriously, and used more widely than Blogger Squarespace, etc, so it'll be easier to get help if you need it.
1. WordPress vs. WordPress
Umm 'scuse me? There's two WordPresses? Yeah, and they're hugely different. I want to make a point of talking about this because it made my first months of blogging super annoying and it's avoidable.
WordPress.com is hosted, and WordPress.org is self-hosted. This means there's a major difference in what you're allowed to do. Think of it like hosting a party– if it's self-hosted (you're hosting the party at your own house) you can do whatever you want. It's your house. But if you're at a hosted party (at someone else's house) you have to live with the options that are given. That's what's going on with the WordPresses. So, you need to decide what your needs are.
Some people prefer a hosted party because they don't like spending money on preparations or all the work beforehand. Same with WordPress. If you want minimal setup and monetary investment, the .com might be for you. But if you don't host your own party, you won't have all the customizations you would've chosen. Another host might choose cheese and crackers instead of mini hot dogs (blasphemous). WordPress.com might not have a theme that works for your needs. Self-hosting is the only way to assure you have complete control over your content, design, and especially monetization. Seriously, if you expect to monetize, you need a self-hosted blog. Think: if you ever plan on charging a cover at your party, it needs to be your party! It's an investment because self-hosting costs money, but it's a good one because as they say, you need to spend money to make money. 
2. Web Hosting
So, you've decided on WordPress.org because you want all that freedom. Perfect! Now we can talk about self-hosting sites. Thankfully, self-hosted doesn't actually mean you're responsible for all the things a hosted platform would take care of. What it means is you hire an outside company to do all that stuff for you without the trap of them owning your content and offering you minimal design freedom. So, what exactly does your host do for you? And why do you need WordPress and a host?
To continue the party metaphor: WordPress.org is like hired help (caterers, party planner), while your host is like the reception hall. (This is a really nice party we're talkin' here.) So, WordPress is the interface you'll use to design your site, add plugins, etc., just like helpers at a party would decorate, serve food, etc. But in order to do any of that, you need your host.
My hosting site is called SiteGround.
Some of the things they take care of for me are as follows:
They provide the technology for my website to show up on the amazing interwebs
Transferred my site to them and WordPress.org from WordPress.com
Check for hackers and viruses and update me weekly
Keep a backup of my site in case it crashes
Have 24/7 chat support
Provide domain names
Offer email accounts
This is all crazy important stuff you need to make your site run!
SiteGround is literally lightyears ahead of other sites like them. For one thing, their 24/7 support is unparalleled. Honestly I've been ready to quit blogging because I was so frustrated with some behind-the-scenes nonsense, and they were able to either walk me through it or just do it for me! Plus, they're unbelievably, overzealously nice. They're also faster than almost every other major competitor and they are the most secure out of all twelve of them. All of this only costs you $3.95 per month, which is an investment worth your while if you plan to monetize. Even so, if you sign up for SiteGround and then recommend it to others, you can get your hosting for free.
If you'd still like more information before you take the plunge, you can check out this page from the SiteGround website. For a more impartial comparison to other really popular hosts, you can check out this page.
3. Legal
There's one more behind-the-scenes area we need to look into. That's the legality of your blog. It's one of the least glamorous parts of blogging, but it's so necessary. #3 of your blogging tips for beginners: you need a privacy policy, disclaimer, affiliate disclosure, and a terms of use page. You also need to copyright your stuff.
Privacy Policy
A privacy policy explains how people's personal information is used on your site. It covers when you'll be collecting personal information on your site, what you use it for, how you plan to protect it, and more. You can generate your own policy specifically tailored to your site here.
Disclaimer
Your disclaimer protects you if someone claims that something on your blog didn't work for them. They won't be able to sue you if they poke themselves in the eye with a crochet needle because your craft blog didn't tell them it was pointy. This site can generate one of those for you, also for free. You'll likely want both the free options– the website disclaimer and the external links disclaimer. The website one covers your butt for stuff from your own site, but the external links one protects you if you link to another site that ends up screwing someone over.
Affiliate Disclosure
An affiliate disclosure is another legal document that explains the ads on your site. If you're using affiliate marketing, which we'll talk about toward the end of this loooong ass series, you'll need one of these. It just tells people that you really support all the products you advertise on your site, which should absolutely be true. You can generate one of those here.
Terms of Service
Your terms of service, which you can generate here, also for free, is pretty much like a more detailed disclaimer. It protects you from getting sued if someone doesn't like something you said on your blog. It might seem like there's a lot of overlap in all these annoying legal things, but better safe than sorry.
Copyright
The last thing, your copyright, shows people you don't f*ck with bitchez who steal intellectual property. Luckily, most themes you can get already include copyright in the footer (see mine) but if it doesn't, there's a generator for that, too.
All of this legal stuff takes MAYBE twenty minutes, and protects you so much. I highly suggest doing this before you even create any posts that can get stolen.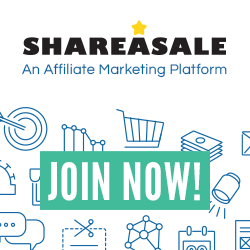 That covers the basics of creating your site! Part II: Designing Your Site is now available here!
If you have any questions about anything regarding blogging tips for beginners, please feel free to comment and I'll be sure to answer! If you have a bunch of questions or don't want to ask publicly, you can shoot me an email at myuninspiredemail@gmail.com, and I'd be happy to give you more information there. Happy blogging!
SaveSaveSaveSaveSaveSaveSaveSave